Restaurants You Should Visit in Boca Raton
Boca Raton boasts of one of the most diverse dining scenes in the world.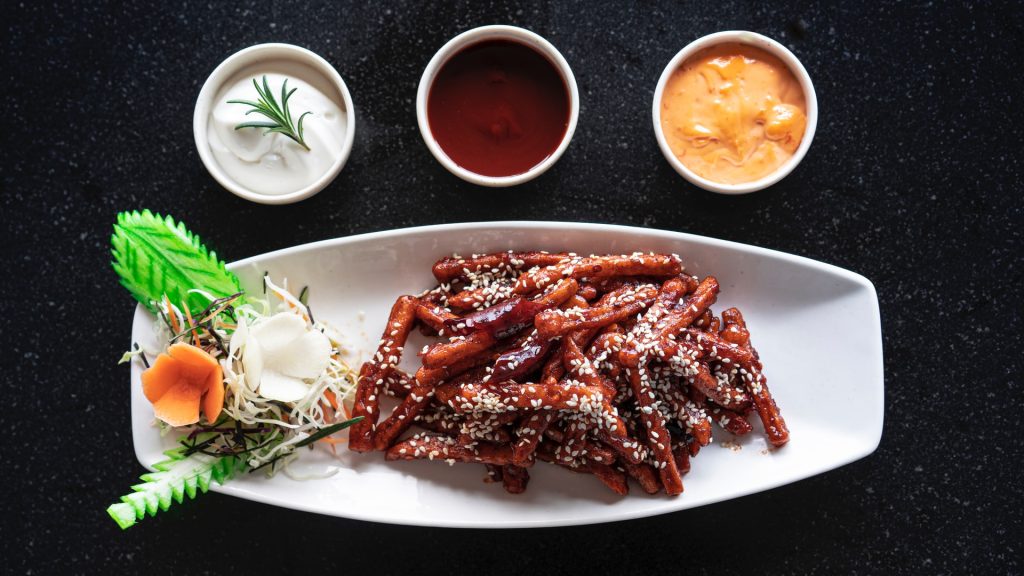 You will get everything to match your cravings, from sushi to the traditional fine dining meals and Asian cuisines, among others. What of California style cuisine? Found in metropolitan Miami, Boca Raton seems to have one of the richest food cultures and unlimited restaurants to meet the varying dining needs of the diners. To save your time and guarantee you a memorable dining experience, we will highlight some of the top restaurants you should consider in Boca Raton.

Pizza is an increasingly popular dish in the modern world. But for a pizza that will surprise your taste buds, try Tucci's Pizza in Boca Raton. The restaurant has a secret 'skill' that they incorporate when making their pizza, making it unique and outstanding. The trick lies in the wood fire grill and the natural passion for flavorful pizza pies. Besides, Tucci also honors authentic Italian roots, which is the key behind every cheesy bite they produce.
Tucci's Pizza
Interestingly, the restaurant has no frills. It is small and cozy, with an open kitchen that allows an unlimited scent of freshly kneaded dough to reach every guest. You also have an endless view of your pizza baking on the wood-fired oven as you chat with your companion. The passion and dedication of the staff around Tucci's isn't something you can ignore regarding how they serve and treat every guest to how they handle their responsibilities.

Another unique fact about this restaurant is that they allow visitors to craft their own pizza from the available fresh toppings or try the unique creation from the menu. Combined with the incredible Tony G and spicy BBQ wings, the experience at the restaurant is one of the best in Boca Raton.
City Fish Market
A visit to the City Fish Market offers a relaxing waterfront dining experience in Boca Raton. It is a perfect blend of casual and luxury, which becomes magically under the beautiful view of the waters as you bite into the delicious seafood. The ambiance also creates a friendly and comfortable feeling making the restaurant suitable for celebrations. You shouldn't leave the City Fish Market without trying the signature Spicy Poloma cocktail paired with the Bluepoint Oysters Rockefeller. The Maryland Jumbo lump crab cakes are an excellent choice for dinner, especially when served with mustard Buerre Blanc, Thin Green Beans, and Scallion Whipped Potato. If you are a picky eater, there are countless fish options to choose from.
Bluefin Sushi
If you are craving heavenly-tasting sushi or you would love to try it for the first time, you will never go wrong with Boca Raton. The restaurant is the magic behind the finest Japanese sushi and Thai cuisine with more than 14 years of service. Every bite from the Bluefin Sushi kitchen tastes of love and with a touch of a unique craft and chef skills to satisfy the customer appetite.
The lobster bomb is the staple on the menu and starter pack for every customer as they wait for their order. Despite its vast size, you'll be surprised you won't share it with your companion due to its deliciousness.

The restaurant is excellent for every event, from date nights to casual lunches and workplace meetings – talk of its effortless ambiance. It is a lively space with large windows that allow adequate flow of natural light, flowy drapes, and friendly staff.
Lemongrass Asian Bistro
The Lemongrass Asian Bistro is the mother of Asian cuisine in Boca Raton. Remember this restaurant whenever you crave some delectable Asian food, presented most appealingly. Here, it isn't just about fresh, quality, and delicious Asian food but also peace and tranquillity as you enjoy your meal. If you are feeling stressed and would like to relax and reenergize, the atmosphere at Lemongrass should work magic, from the clean and white décor to the sleek contemporary interior design. Besides, the desserts here aren't something you can find anywhere else.

There are countless restaurants in Boca Raton. However, not each one meets your requirements as you may wish. If you are looking for something unique, you must take the time to find the right restaurant that focuses on your requirements and needs. The next time you want to dine in Boca Raton, try out the above restaurants for an incredible dining experience.