Boca Raton Landmarks You Should Visit
Known as the southernmost city in all of Palm Beach County, Boca Raton is home to one of the best school districts in the nation and world-class shopping, tourism, and dining.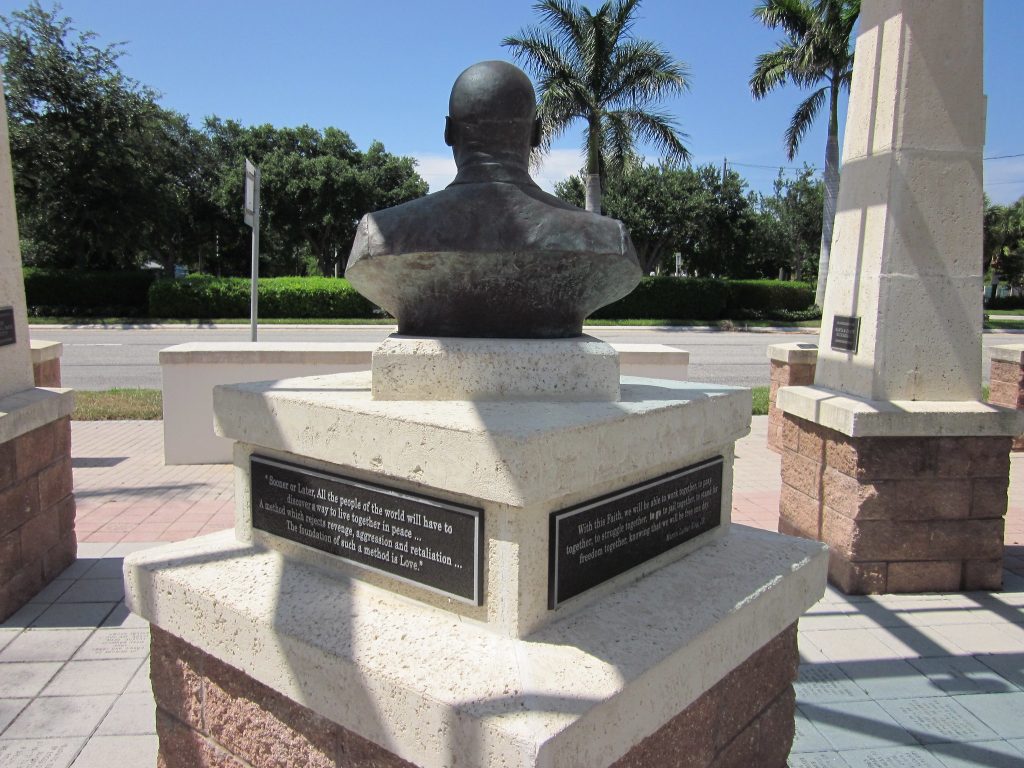 With popular options in attractions and events, Boca Raton truly has it all. Below are famous landmarks for you to enjoy during your next visit to Boca Raton.
Lavendar House
Look no further than the historic Old Floresta neighborhood when you are in Boca Raton and looking for something fun to do. If you love to visit old buildings, you should drive through this neighborhood. Lavender House, built-in 1927 by Hermann V. Von Holst and house number 875 Alamanda Street, is one of these historic homes. While you cannot tour the house, it is worth your time to drive through the neighborhood and view the home from the outdoors. The current owners embrace the history of their home as they have kept it well maintained. On occasion, they post interior pictures on a Facebook Page dedicated to the house. This is the main reason Alamanda street attracts onlookers and inspires residents to keep the historic integrity of their neighborhood.
Dr Martin Luther King Jr Memorial
This Memorial was dedicated to Dr. Martin Luther King Jr. in 2000. The slain civil rights leader is a bust with some of his most memorable quotes underneath a pergola with benches. The powerful sculpture is a bronze bust of Martin Luther King on a marble base. The Memorial was built with the cooperation of the City of Boca Raton and the surrounding community. Each year on Martin Luther King Day, there is a ceremony with speeches and music.
Raulerson House
The Raulerson House is the oldest standing home in Boca Raton. It is a designated historic site. The two-story home is 1,911 square feet, and it was built in 1905. The front porch is well mowed and is a major attraction to onlookers and tourists. Though one cannot get in and see the interior, the plush porch is an incredible sight to see.
Marina District
The Marina Historic District sits on the Intracoastal waterway of Florida. It was added to the National Register of Historic Places in 2014. It is described by distinctive architecture, vintage furniture and, vibrant gardens that set the tone for the District. The neighborhood is a mix of architecture, including the Spanish Mediterranean, mission revival, and art deco. It also has many homes showing artisan's influence. You will see arched porches, old Florida front porches, and Mediterranean-style courtyards. Many areas have lush landscaping including, Royal poincianas, Avocado trees, and banyans. Marina District is a very eclectic neighborhood with a wide variety of homes.
Boca Raton Inlet Bascule Bridge
There are quite a few bridges over the Intracoastal between Lauderdale and Palm Beach. However, this bridge is different in that on one side is the Boca Raton Inlet near the opening to the Atlantic Ocean and on the other side is Lake Boca Raton. And of course, this is Boca, so it is always pretty with shiny cars on top and shiny boats underneath. It is a single lane in each direction with raised curbs on each side for pedestrian traffic. Its location offers an almost complete view of the Intracoastal to the east while still allowing a clear path across to Palmetto Park Road and Ocean on either side.
Gumbo Limbo Nature Centre
Gumbo Limbo is a nature reserve that aims to educate visitors about the natural world. There is everything from endangered marine species to sea turtles to birds and a museum that houses fossils, some 500 million years old.
A lot of the landmarks in Boca Raton are linked to its history. So in this article, we decided to put together this guide for you. It includes not only all of the popular things to do in Boca Raton but also all of the hidden little landmarks that will make you feel like a local.