IBM: A Boon to Boca Raton
Boca Raton has long been known to be a resort town and retirement destination, but you may not know that for decades Boca Raton has been considered one of the cutting edge hubs for technological advancement. The town earned this reputation in large part because of the computer company, IBM.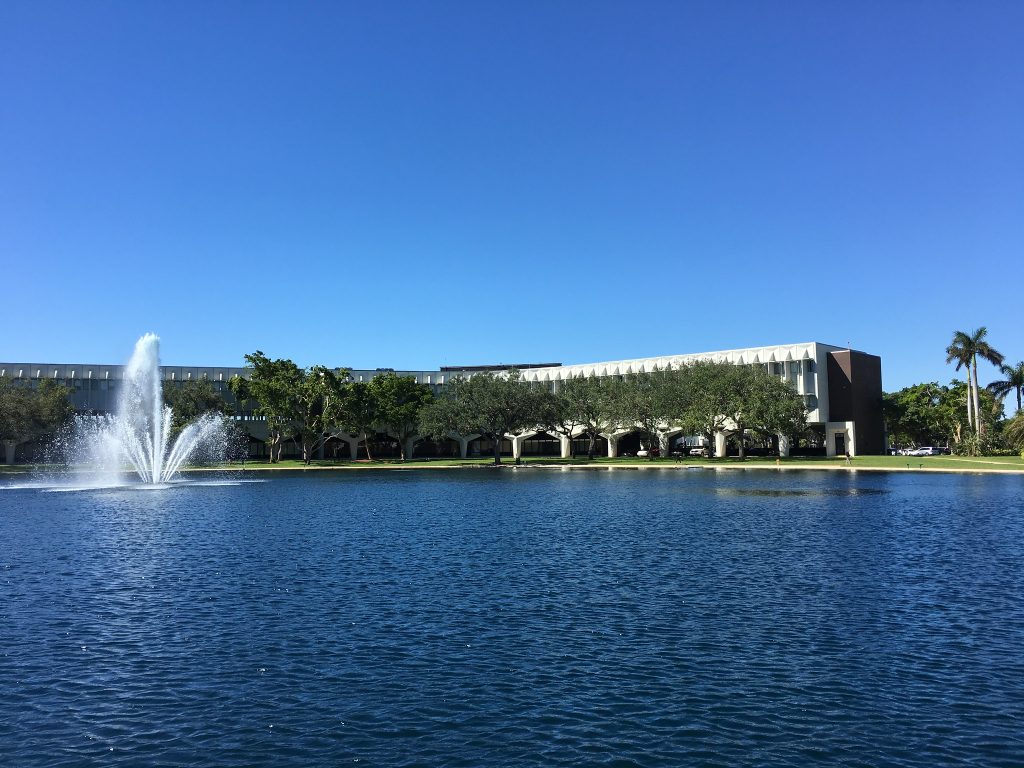 A Long History
IBM would build a manufacturing plant in Boca Raton in 1967 called the General Systems Division. Unlike today, you could not find a computer in every home. During this time, computers were not even a household word and were thought of as large machines that took up the entirety of a room. Thanks to the innovation going on with IBM in Boca Raton, this would soon change and the General Systems Division would grow to unbelievable proportions.
A Boon to Boca Raton
Even though the manufacturing plant would soon be joined by a research facility for IBM, the company's presence in Boca Raton would still be relatively quiet. IBM supplied positions for four hundred employees initially. Though growth would take a little while, by 1985, the company had 10,000 positions filled and was considered a vital part of the Boca Raton community.
IBM's presence in Boca Raton brought new life to the community as people flooded in for jobs such as:
Assemblers
Electronic Specialists
Computer Scientists
Engineers
Shipping Clerks
Several Auxillary positions
The growth would be mostly due to IBM's innovative creation that would change the way the world would interact with technology and more specifically: the Acorn.
The Acorn
It could be argued that the Acorn was the beginning of what you and I know as personal computers. Engineers William Lowe and Don Estridge along with their team would create the Acorn in 1981 in just under a year's time. This was and still is, considered a remarkably short turnaround to have something so complex to market. Lowe and Estridge were able to make the Acorn happen so quickly, in part because they utilized parts from other tech companies instead of fashioning every single part in-house. The Acorn would effectively be a Frankenstein's monster of sorts, albeit the parts were put together in a much more polished fashion. The team led by Lowe and Estridge, with IBM's blessing, would outsource parts from several tech companies. SCI Systems would provide the circuit board. Epson would provide the printer component. Microsoft would provide both the programming language and the operating system. Zenith would provide power strips while Tandon was responsible for the disk drive. Finally, Intel's 8088 microprocessor chips were included. Together, all of these parts made up IBM's Acorn, a machine that would forever change the technology and home-based computer trajectory.
The creation of the Acorn would revolutionize the technology industry and effectively put the city of Boca Raton in the mainstream spotlight. The Acorn would become hugely successful and the IMB Personal Computer (what we commonly refer to as a PC) would be in high demand, so high in fact that suppliers struggled to keep up and there was a wait to get your hands on the coveted technology. The wild success would have two impacts on Boca Raton: employment positions would greatly increase at the IBM General Systems Division and other tech companies would flock to Boca Raton as a sort of technological hub where the newest innovations were happening. This would create thousands of jobs for the community and attract newcomers.
The Future of IBM and Boca Raton
Eventually, the PC would become so big that IBM would need to build more facilities in other areas in order to meet the demand for their items. They would open facilities in North Carolina and Texas and these business moves would displace a lot of workers from Boca Raton to other cities. However, even though the employment numbers at the Boca Raton location have shrunk considerably over the last few decades, the city and South Florida, in general, have become synonymous with technological advancement.
Even though IBM would expand to other areas, their pioneering of the personal computer would forever change the landscape of Boca Raton and expose what all the city has to offer to the world.
Present Day
Today, most of IBM's offices in Florida are scattered across the southern region of the state. Engineers based in IBM's South Florida region have been a part of new technologies like voice recognition technology used for IBM's WATSON, which is considered IBM's super-computer.
In 2020, IBM celebrated fifty years in Boca Raton. The relationship has been a long and fruitful one and seems to only get better with age. Since 1967, Boca Raton has represented what new innovations can do for lesser-known communities and how a community can reinvent its image for economical and social betterment. For so long Boca Raton was known only as a resort town and maybe where your grandparents talked about retiring to one day. With technology companies like IBM choosing to make their base in Boca Raton, the town was able to reinvent itself as a business and technological hub in addition to its beautiful resorts and vacation hotspots. This reinvention has revitalized Boca Raton's economy not just in terms of providing new tech jobs but also by bringing new visitors and newcomers that choose to stay with jobs that help serve those technological hubs. IBM's history with Boca Raton, Florida runs deep and has proven to benefit the community and technology at large.